Here you can see a selection of the maiolica ceramics I design and create in my studio in Liguria using traditional pottery techniques. Each piece is thrown on the potter's wheel with red clay from Montelupo near Florence. After the first bisque firing in my electric kiln I glaze my ceramics with a white glaze and hand paint them with onglaze colour pigments. You can find ceramics available for sale in my shop.
I learned the craft of pottery from an Italian studio potter in the ancient ceramic town Albisola. Although I had been already working for many years with clay making sculptures and installations I was immediately fascinated by the practice of creating on the potter's wheel and by the maiolica technique, that enables me to experiment and paint with many different colours. 
Throwing forms on the potter's wheel is for me, like dance or performances, a type of bodywork. It requires not only skilled hands, but my whole body and mind to be centred and moving at the same time, working in tune with the rotating mass of clay.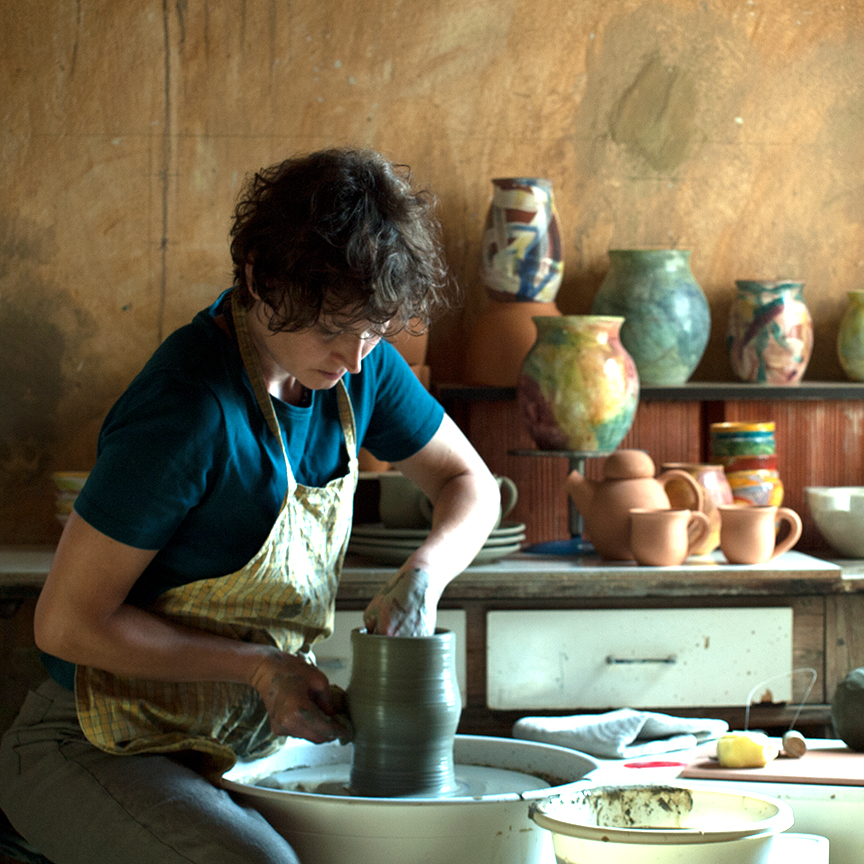 What I love about handmade tableware is how it accompanies us through the many small moments of every day, how it can bring light and colour on the table. When I drink from a cup that I take pleasure in looking at and holding, I feel more in tune with myself and I become more attentive. The unique form and colours remind me of the act of creation; the concentration, body and soul energy.