Being a Vessel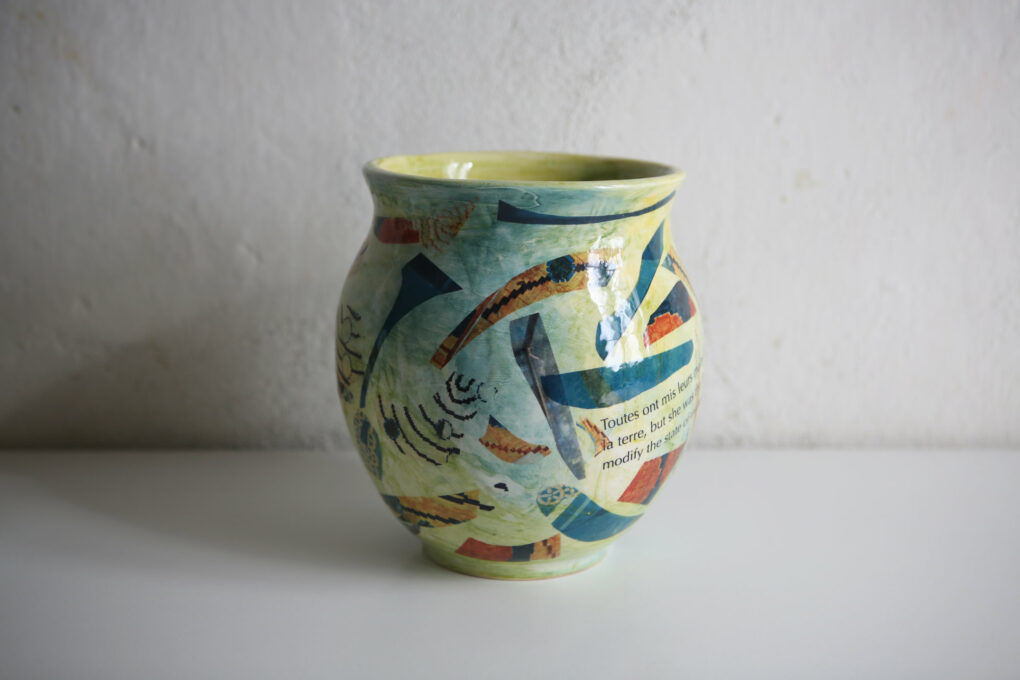 Being a Vessel is series of paintings, ceramics and moving image that I created from a place of being deeply inspired and intrigued by other artists, writers, architects, designers or by places I have visited. I make these works as a way to translate inspiration into my own visual language creating memories and reminders of art works that have uplifted and inspired me, but also to explore what it means to be inspired and influenced by others.
The ceramics for Being a Vessel are made on the potter's wheel using traditional techniques and materials. They are dipped into or painted with a white clay slip, some are incised and painted with underglaze colours. Using digital ceramic transfer prints I add another layer of
text and images onto the earthenware vases
The central piece is the video Anna, an hommage to artist Anna Oppermann combining dance, performance, painting and collage. It is surrounded by a series of earthenware vases and pastel paintings each dedicated to another person or place.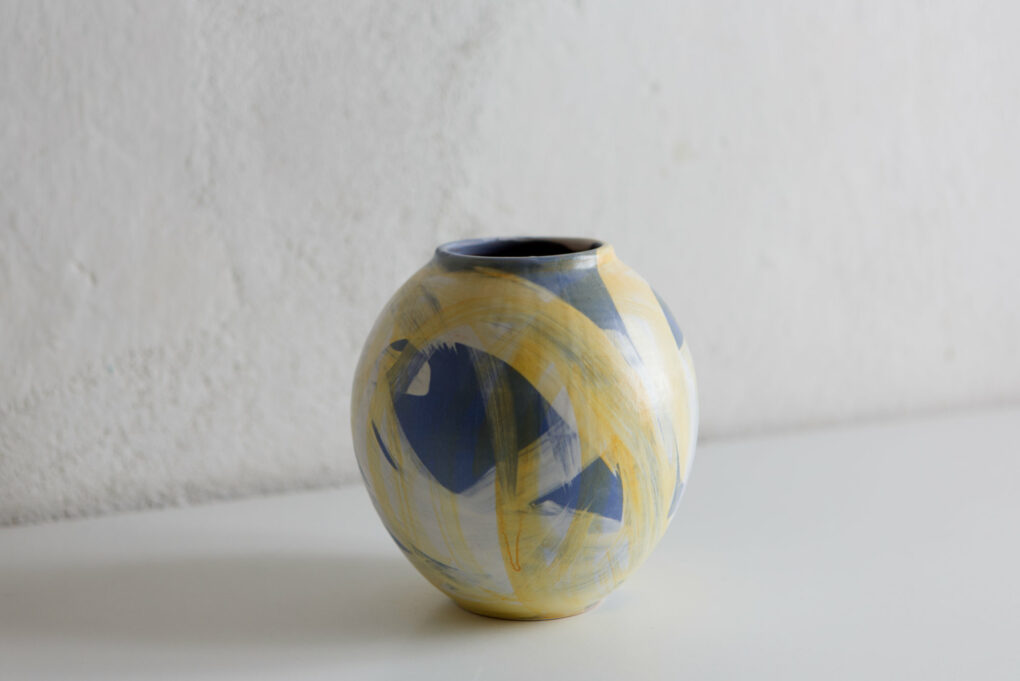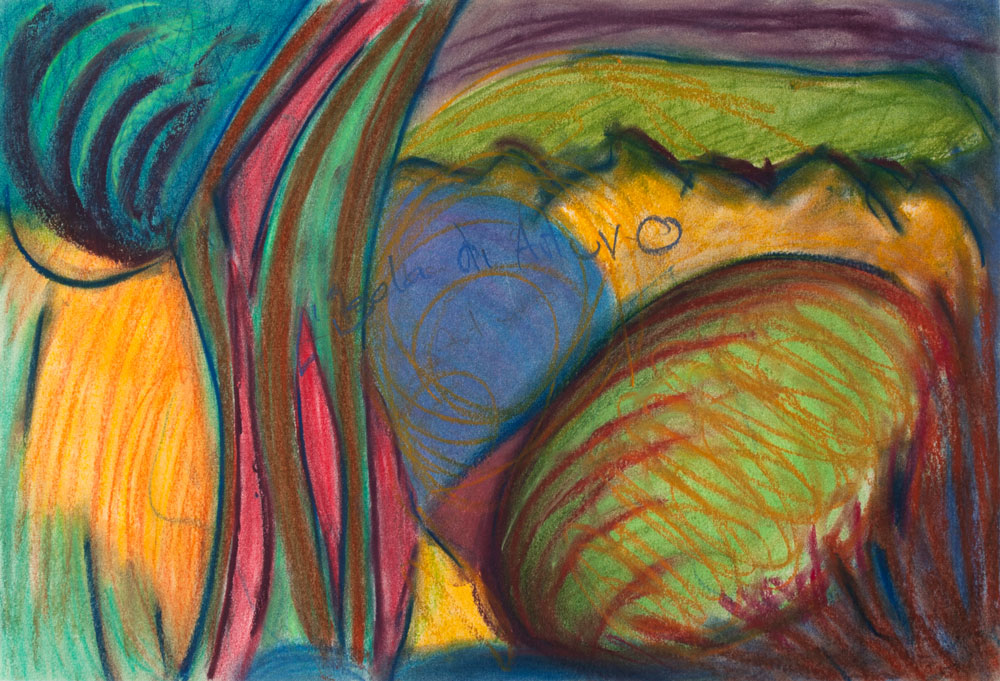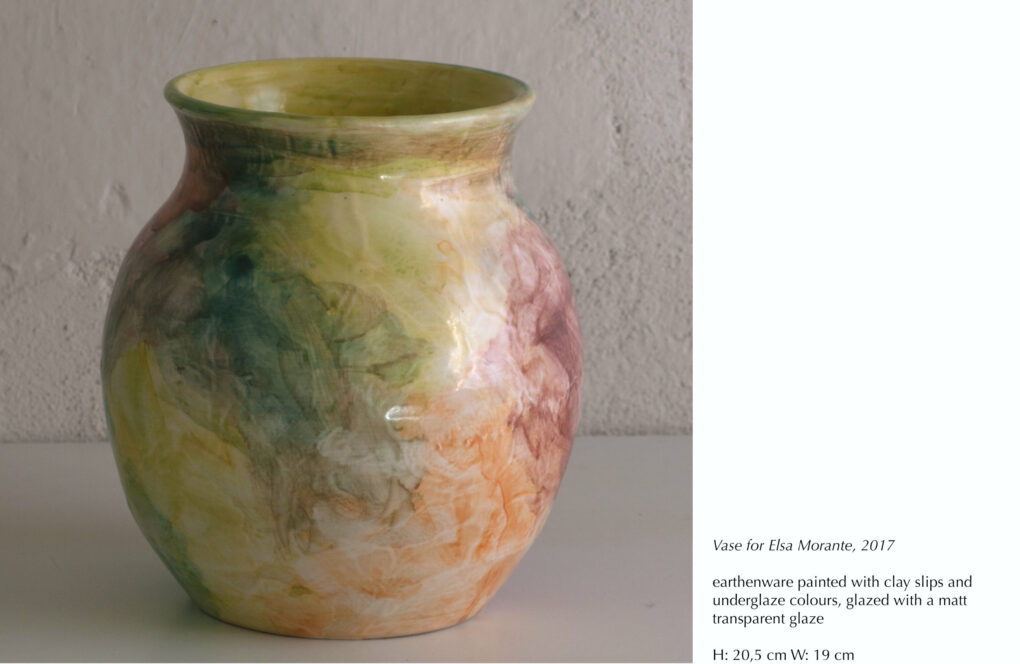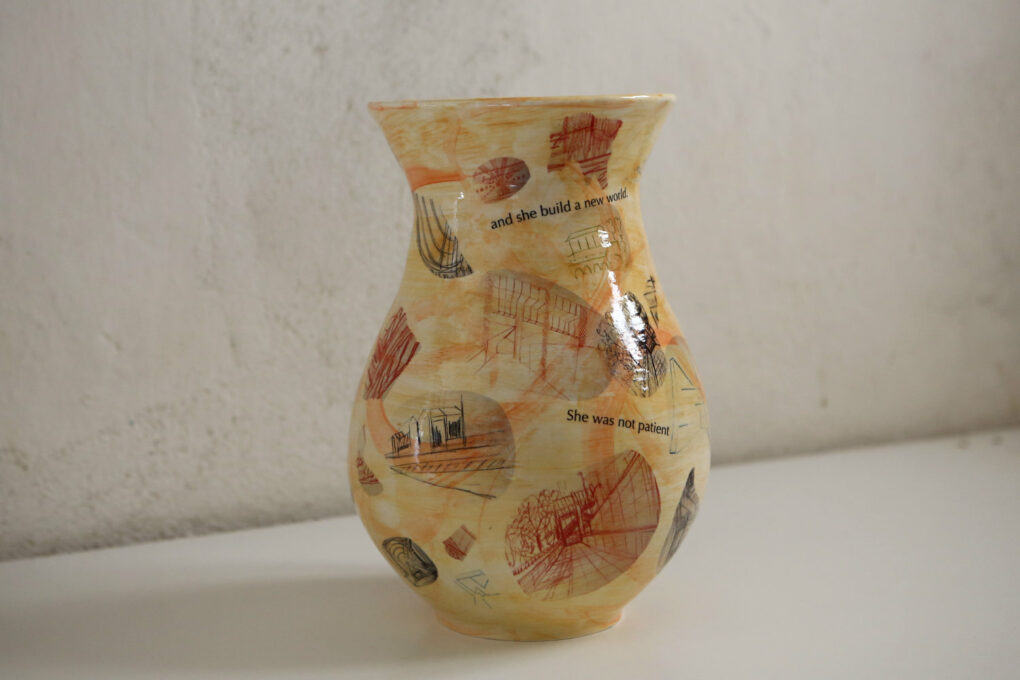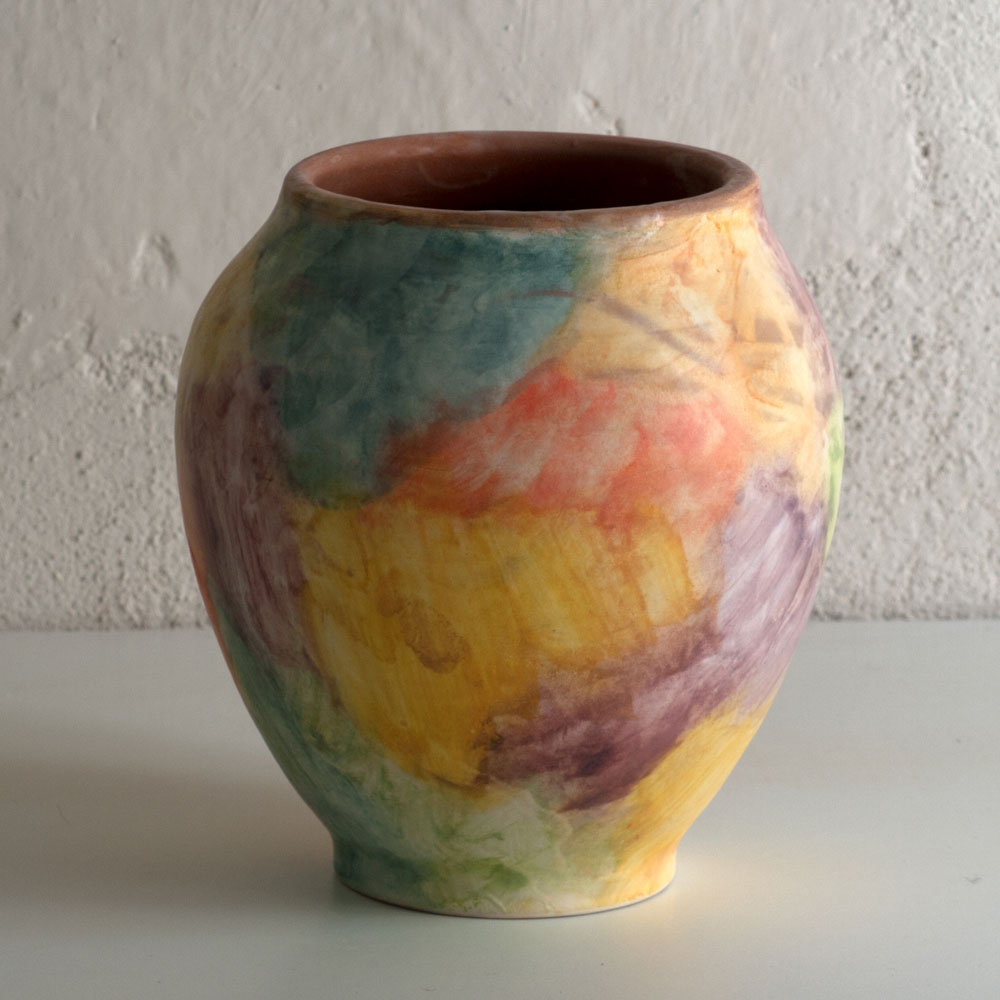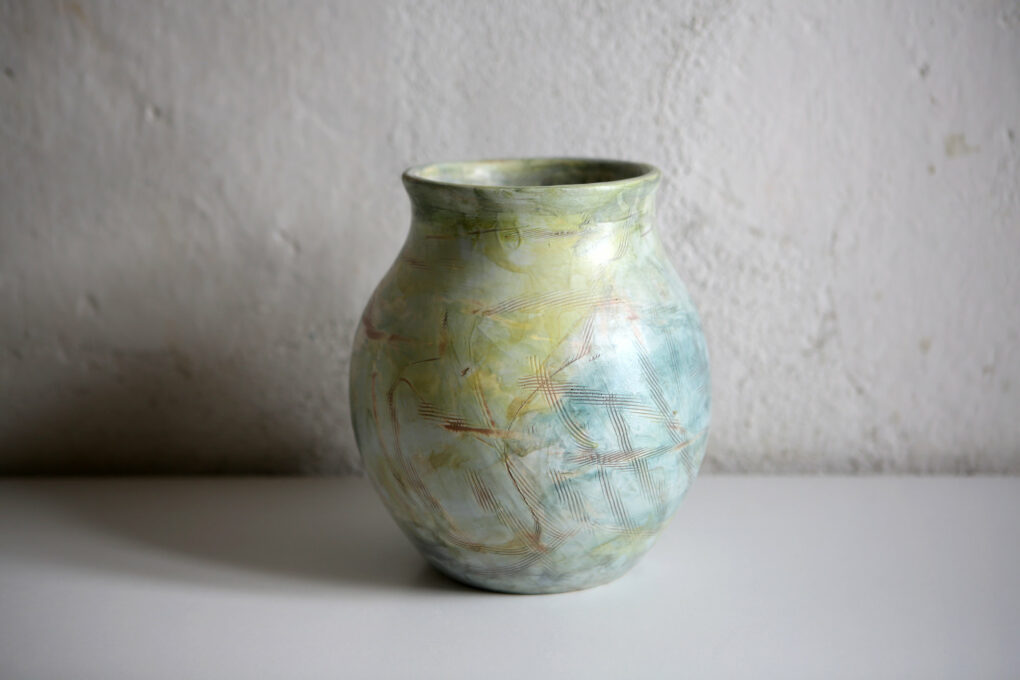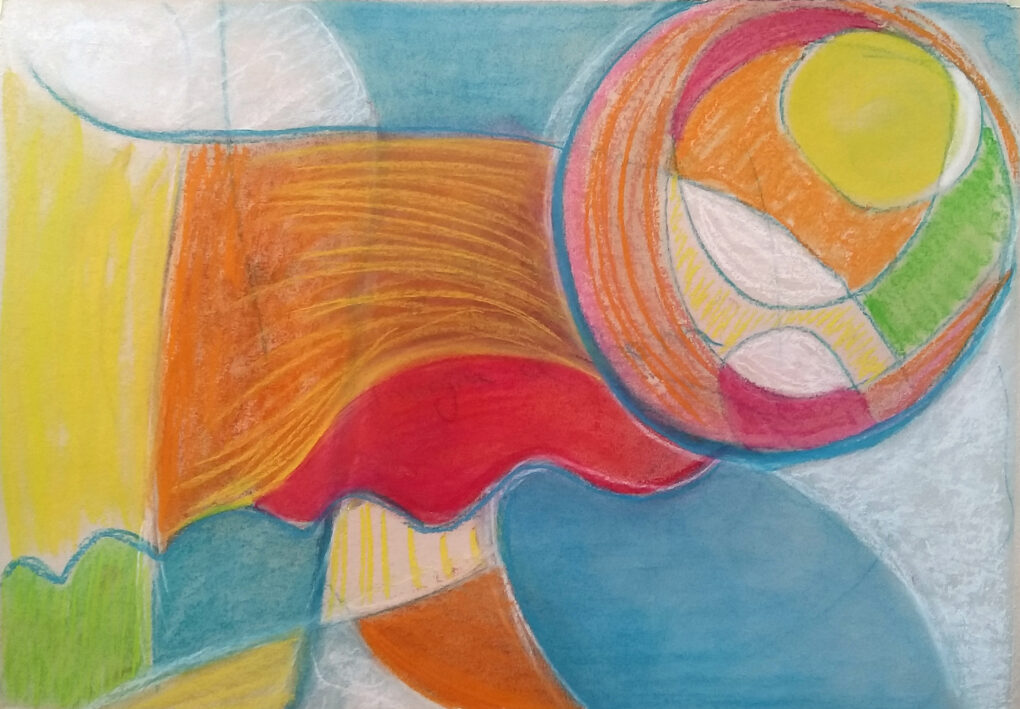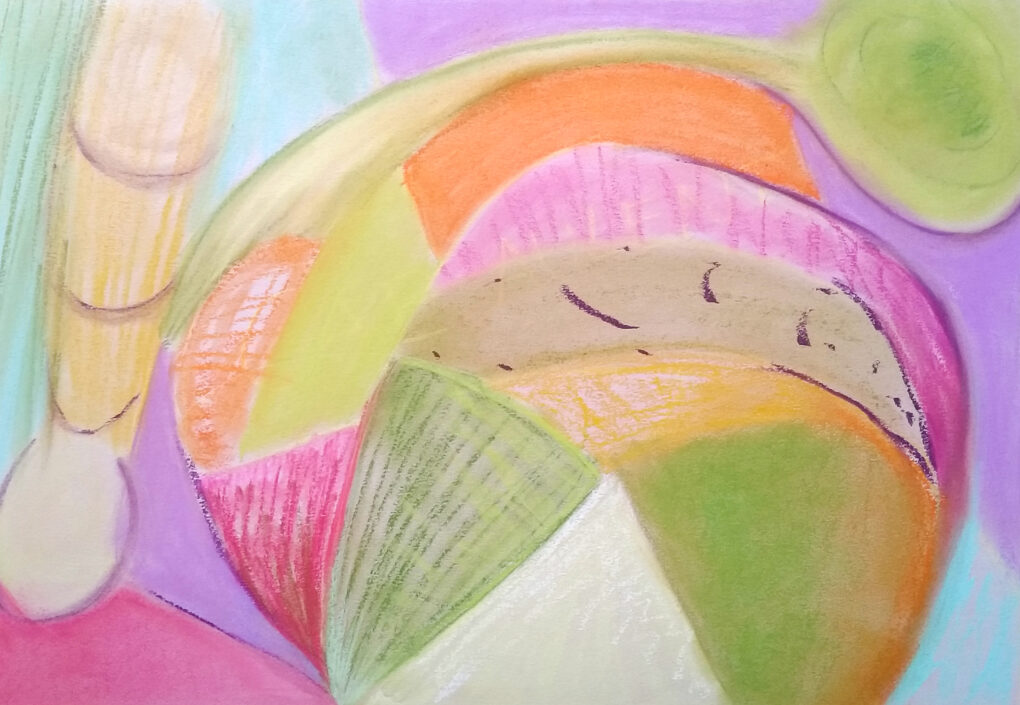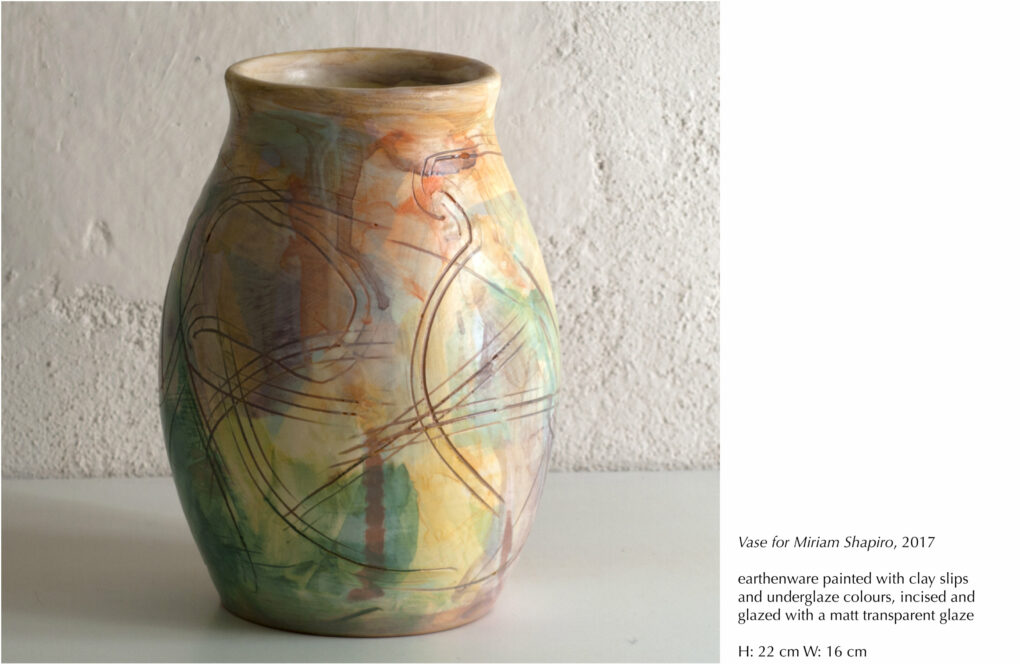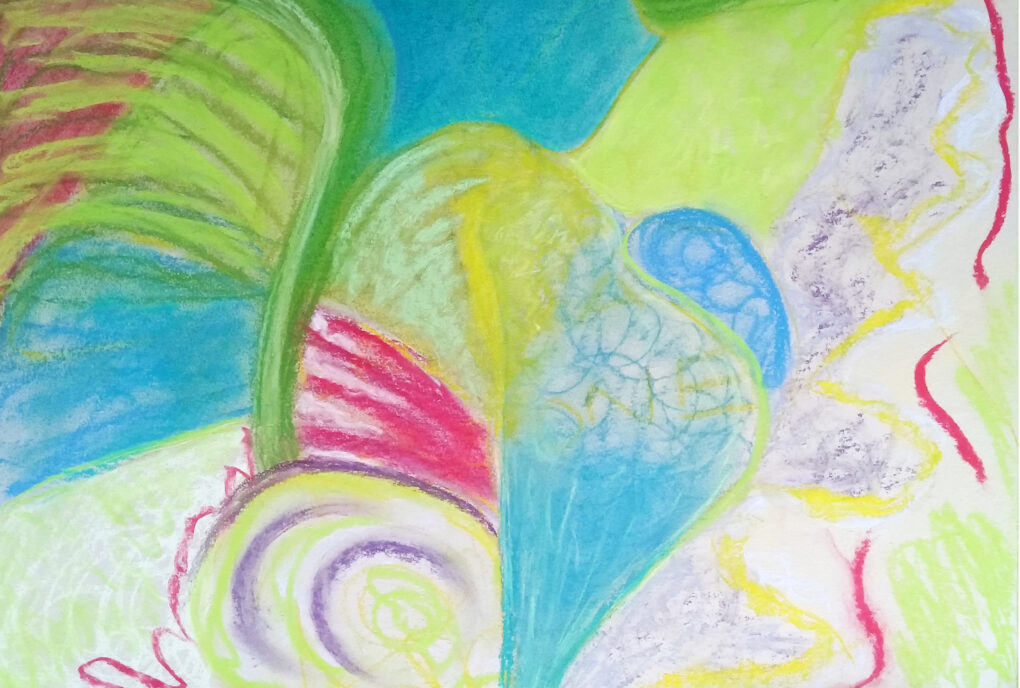 ---
Anna, homage to Anna Oppermann
link to video   Password: dintubagu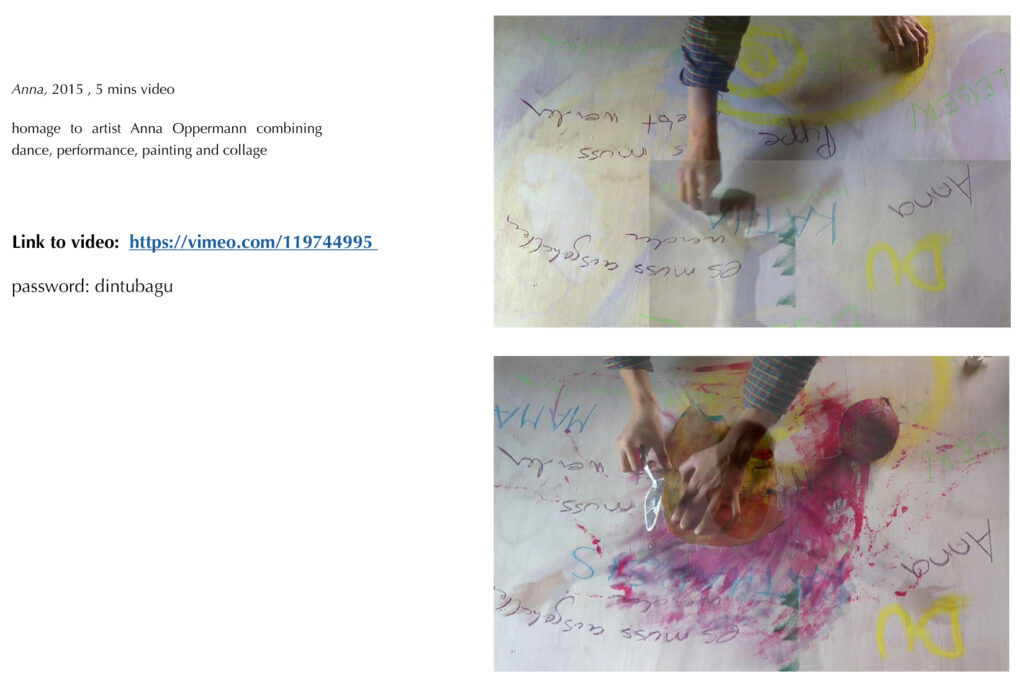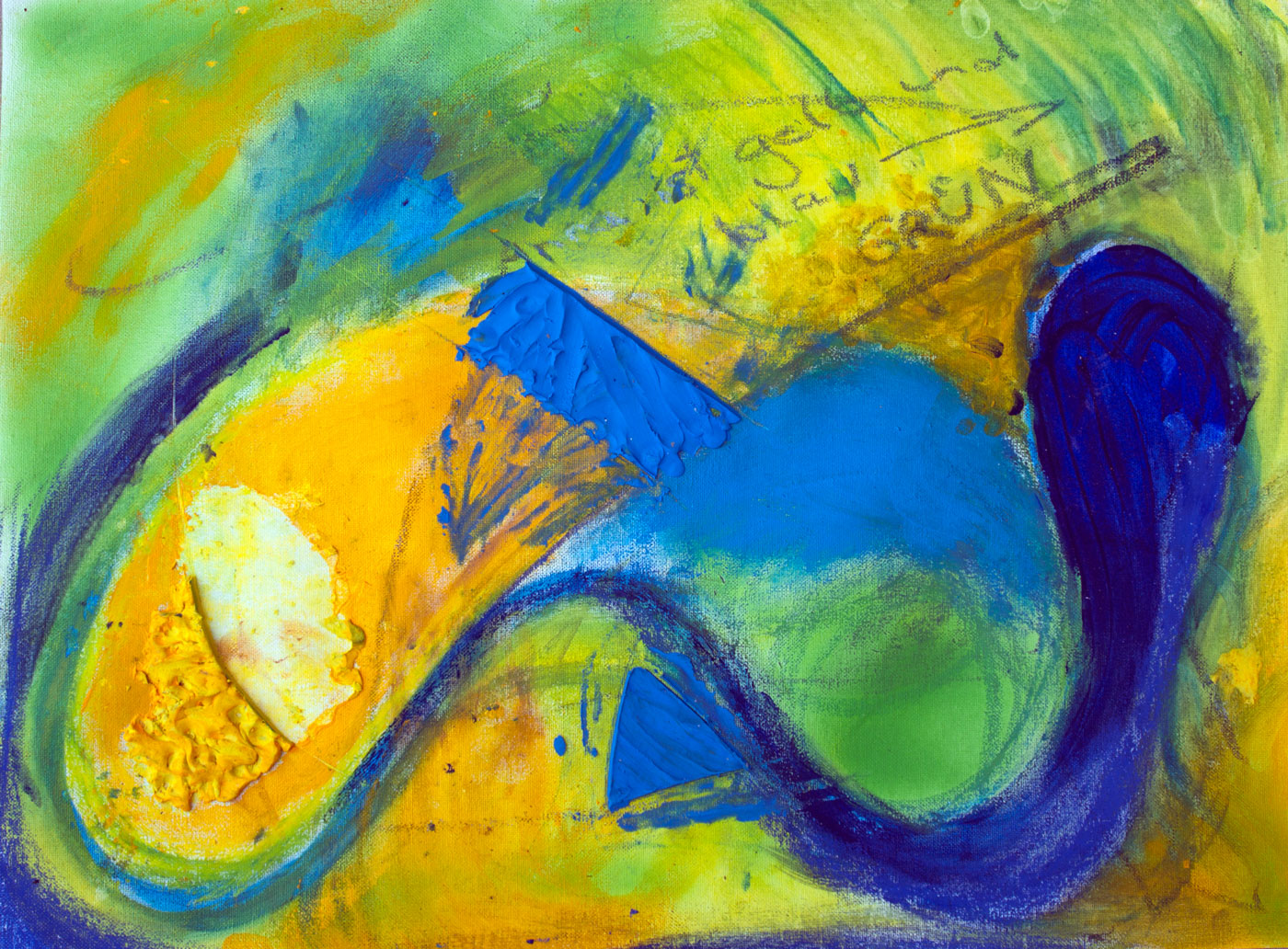 ---
---
Testing two forces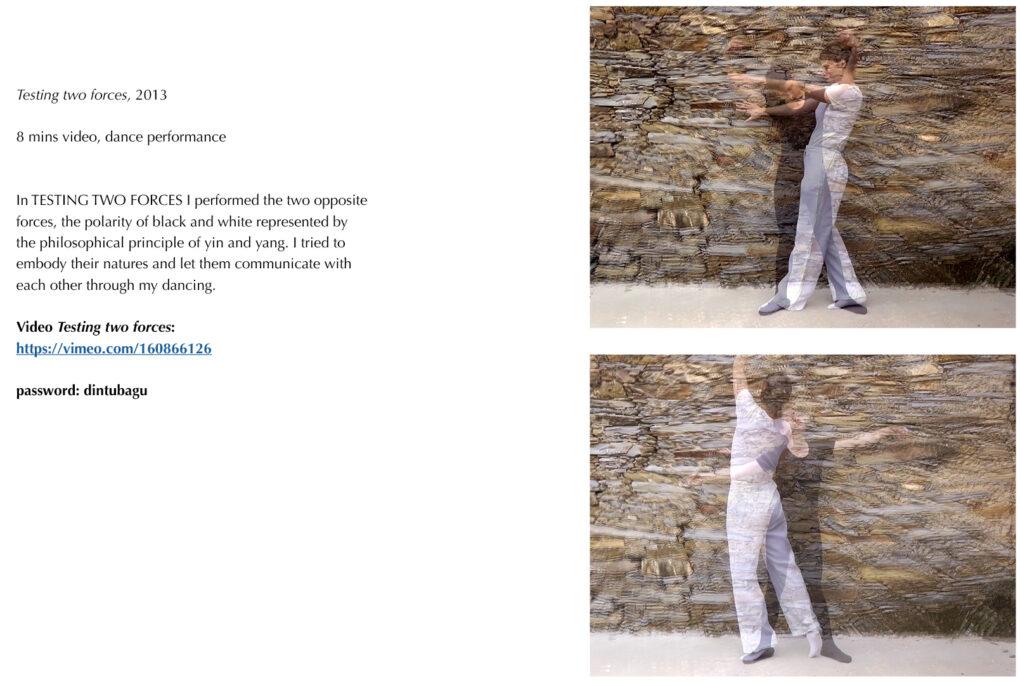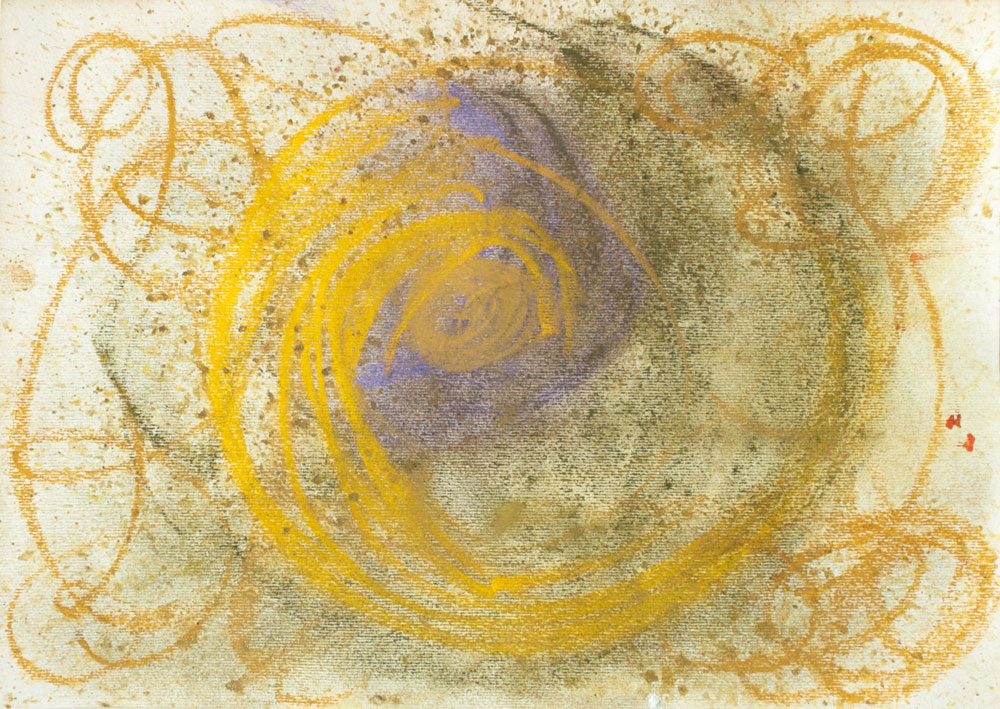 ---
The rising snake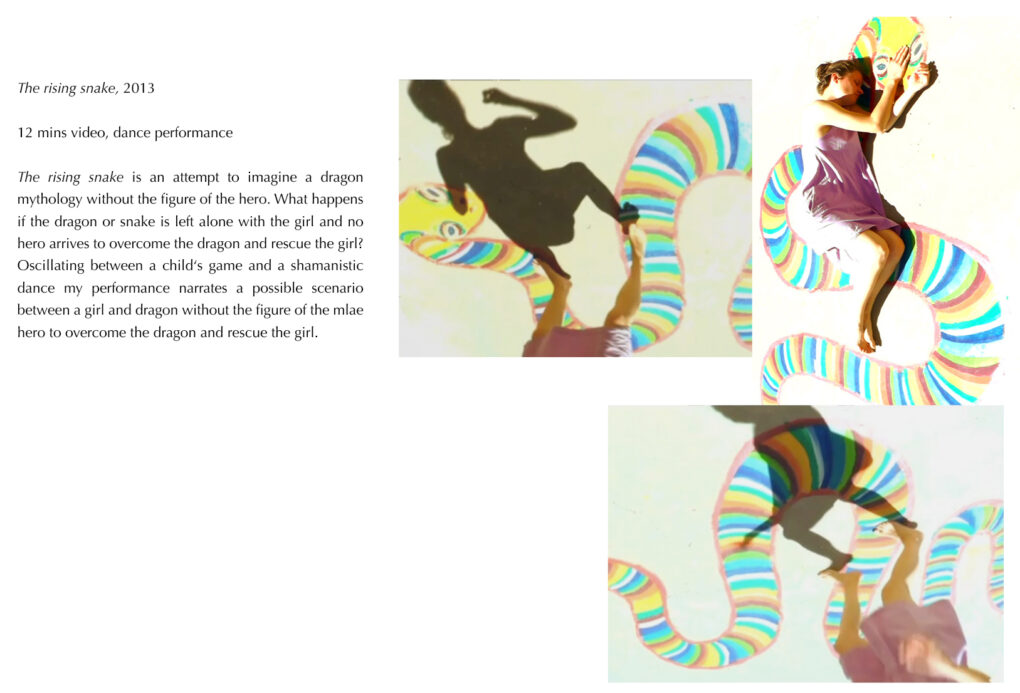 ---
Underwater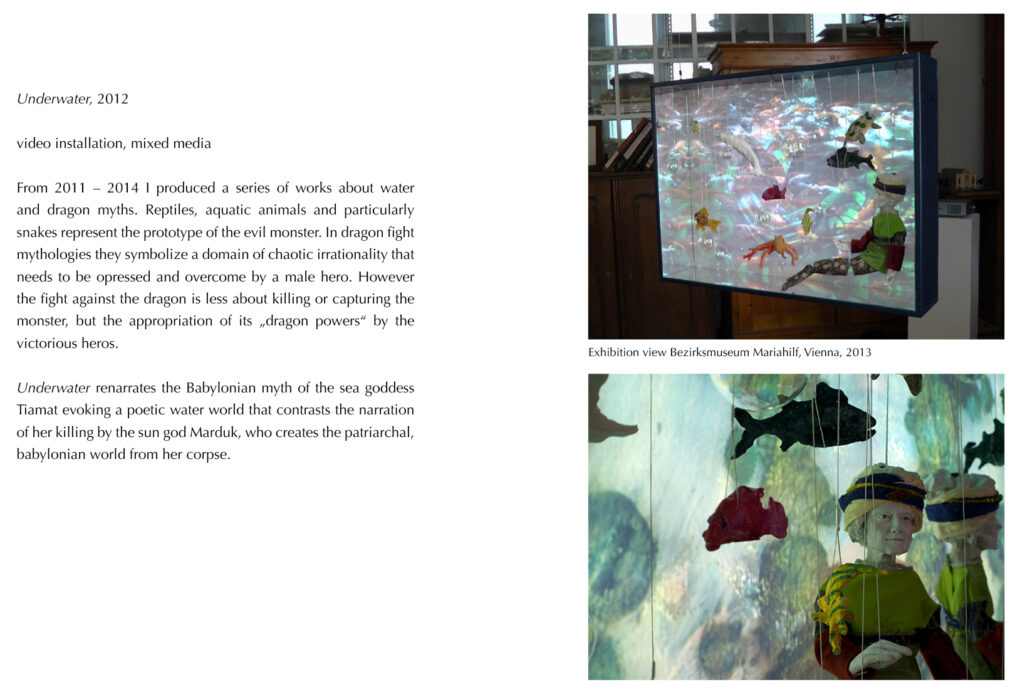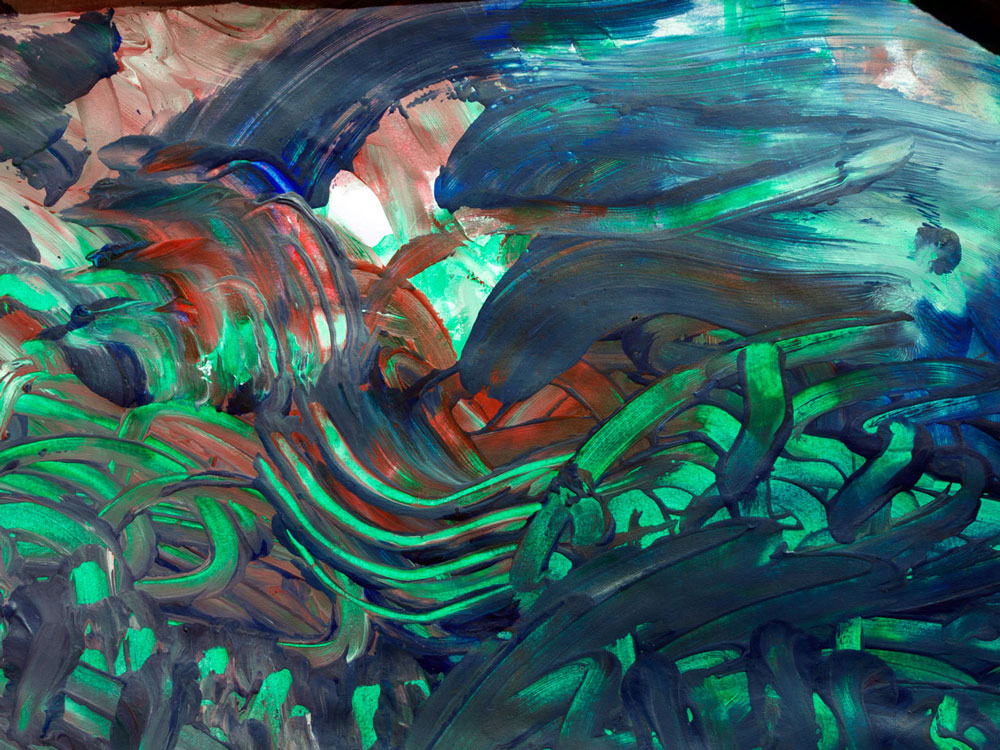 ---
Sweeping into action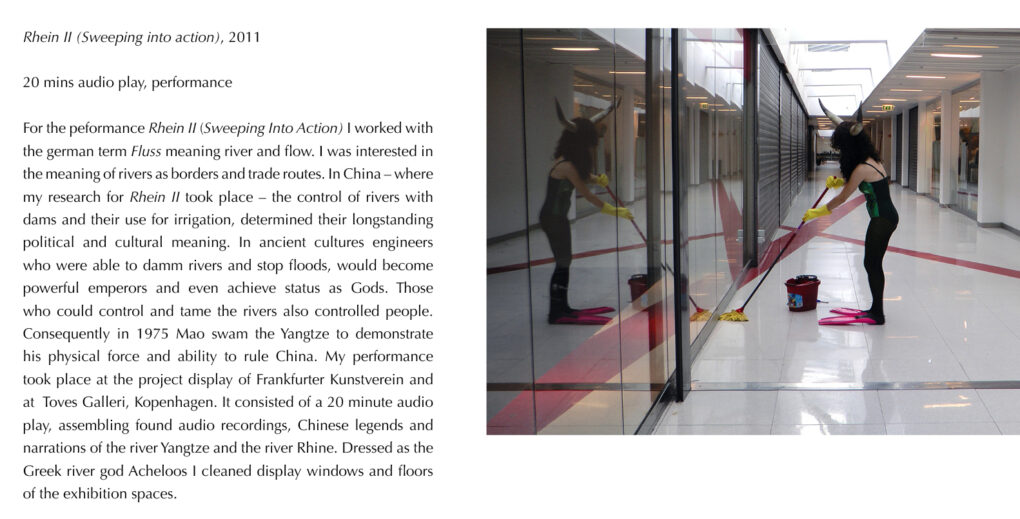 ---
Chiron